Add Chroma Key Plug In and increase your ON AIR MIX Graphics capacity.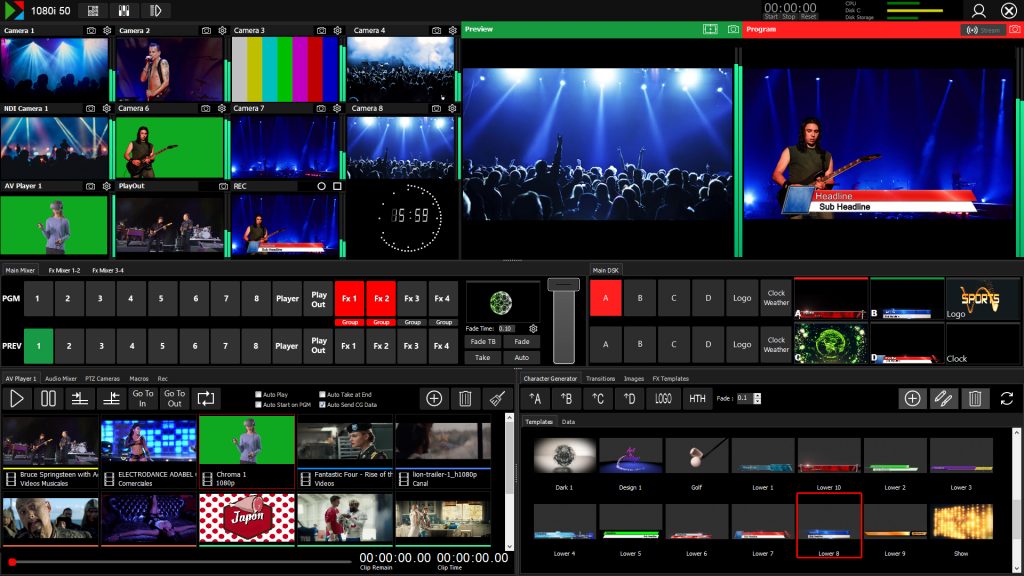 This Plug In gives ON AIR MIX the capacity to do chroma keying on a DSK channel, enabling Fill insertion on up to 4 inputs.
2 additional mix effect channels.
Each input can be configured with an independent still graphic as background.
Chroma Key can be applied to any of the Mixer´s Inputs using a still image or motion video from A/V Player or Playout.
With these features you can build a full virtual set environment with up to four cameras and independent backgrounds.
Thanks to ON AIR MIX multiple features, you can create beautiful Chroma Keys, PIP, Background Videos and Graphics, all simultaneously.