Add all the features of a Broadcast Playout server to ON AIR MIX with the PLAYOUT Plug-in. Necessary for every video operation whether it´s live or automated, incorporate a full set of next generation tools allowing total control over all kind of multiformat content.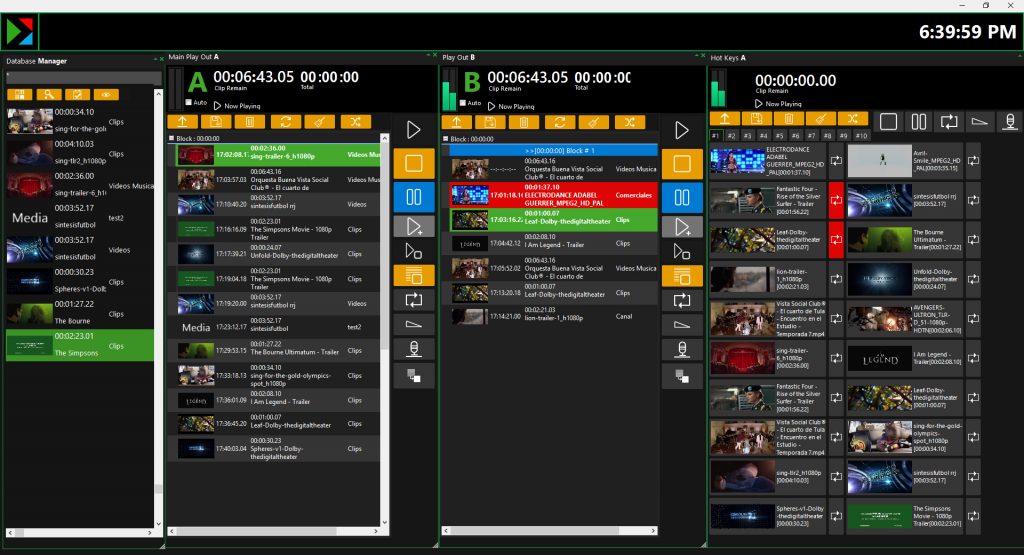 Audio and Video PLAYOUT server.
Playout Automation.
AS Run Logs and Certifications.
User Control.
Statistics.
Multiformat Audio and Video File Based Ingest.
MOV, MP5, AVI, MPG, MP3 files support and more.
Logs, Certifications, Statistics.
Baseband Ingest.
Multiple Play Instances.
Commercials Playlist with independent Program Scheduling.
Integration with Traffic Systems through interchangeable txt files.
Microsoft SQL® Database.
CUSTOMIZABLE Data Base.
Configurable Quick Access buttons.
Total control over mixer and graphics through event setting.
CALS for distributed workload.
Sub Video Clip setting.
Video Trimming.
Mark In, Mark Out setting.